Ian McInnes Training Room
The Citizens Advice Edinburgh Training Room, situated in our Leith Bureau, has been dedicated to the memory of Ian McInnes. The room is used to train new Advisors every year.
Ian Volunteered with Citizens Advice Edinburgh for 27 years, at four different bureaux. He was a trained Adviser but also enjoyed assisting in reception, where he could meet and help a wide range of people.
Ian was born in Edinburgh on 13 August 1969 and at the age of 7 was diagnosed with Ataxia-Telangiectasia, a life limiting condition caused by an extremely rare gene mutation. At that time the life expectancy of an individual with this condition was considered to be early 20s.
Ian was determined to live his life to the fullest. As well as his tireless work with Citizens Advice he campaigned for better rights for those with physical disabilities, volunteered at a range of other organisations, completed the bronze, silver and gold Duke of Edinburgh award, and carried the Queen's baton for the 2014 Glasgow Commonwealth Games.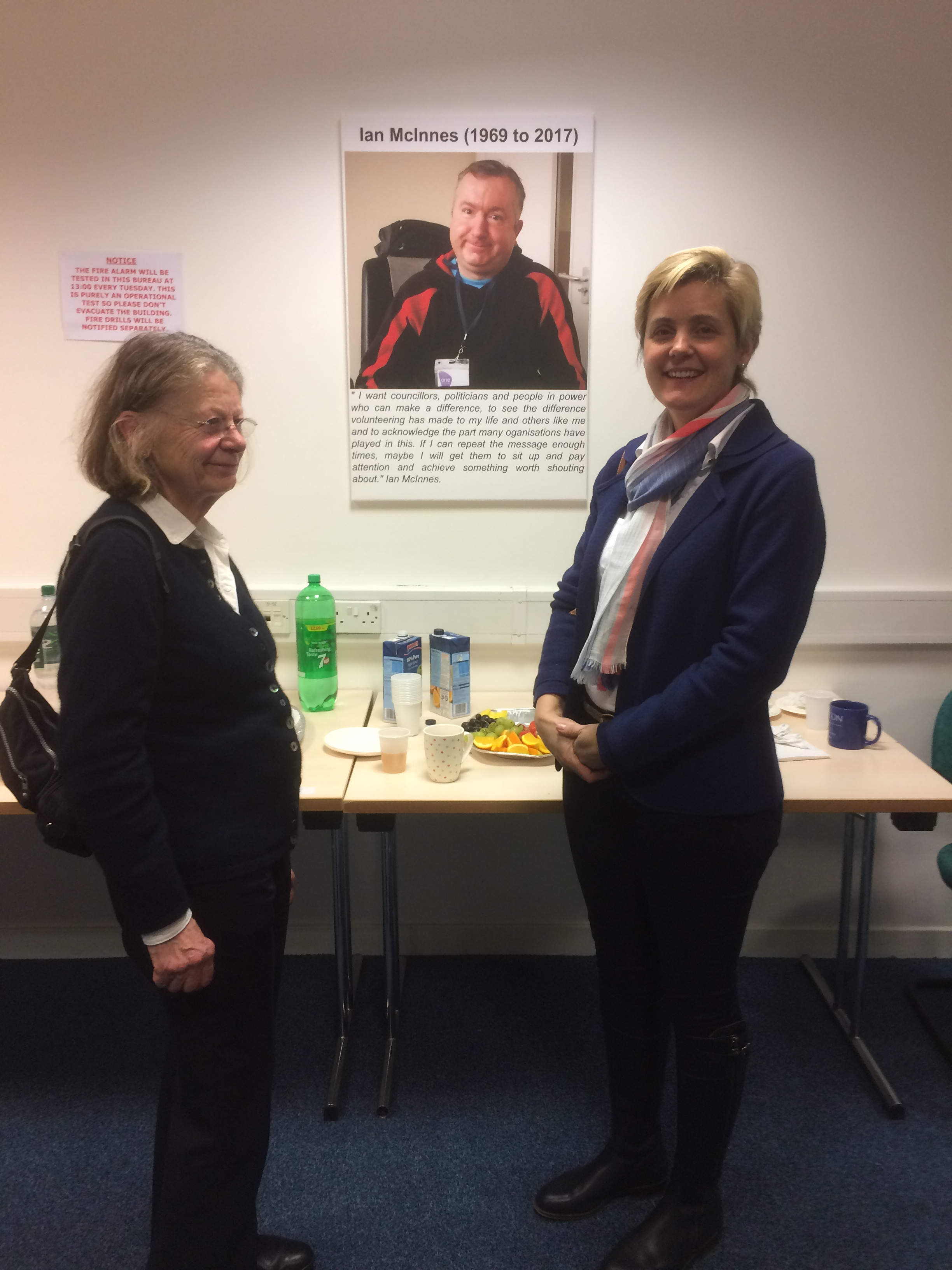 On the 15th of January the training room was re-named the Ian McInnes Training Room. It is hoped that Ian's dedication and drive to help those in need will pass on to those who train there.